You can filter and explore your data based on various criteria.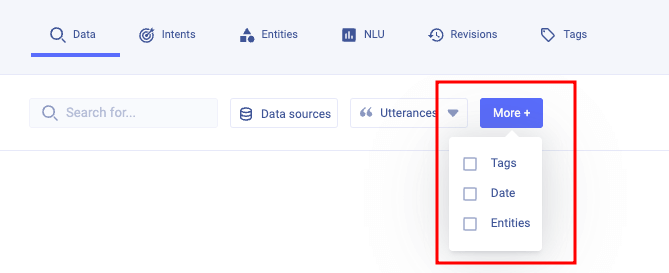 Date
If you've imported data in the multi-turn dialog format (.json or .csv) you can filter your unlabeled data by date. Utterances uploaded with a text file (one utterance per line) will be assigned a timestamp at the time of upload.
Entity
If you have entities defined in your workspace, you can filter your unlabeled data by one or more entities.
Tag
If you have tags defined in your workspace and applied to your unlabeled data, you can use them as filters.
note
You can't combine these filters with semantic search, as soon as you click on
the filters will not apply and semantic similarity will take over.